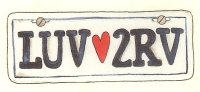 Camping 2007


(Click on the DATE for the camping trip below for Camping Trip Pictures)
Completed Trips ...
Yogi Bear Jellystone Quarryville, PA

Kicking off the 2007 camping season. It's Spring Break at school, so Ashley and I are taking a 5-day camping trip up to Yogi in Quarryville.
June 6 - 13
Holiday Trav-L-Park
Virginia Beach, VA

Back to VA Beach - by maybe this time we'll be a little closer. So fare it's us and the Canet group, plus a cabin for Paul & Katie.

July 2 - 7
Fort Whaley
Ocean City, MD
This is Sam's summer vacation week. She and I will be heading out to Ocean City for some fun on the beach. Skyler will be joining us for this trip.
Aug 20-26
Yogi Bear Jellystone Hagerstown, MD
Closing out the summer season before school begins. I've got the "VIP" site reserved for the week. Also, Saturday Aug 25 is the ViPS/BTS Bash.
Oct 12 - 14
Yogi Bear Jellystone Hagerstown, MD
Back to Yogi in Hagerstown for our annual Halloween event. The usual crowd (of 30+) will be there.